CADRE
Premium wooden frame with natural subtle finish. This frame has a certain simple but sleek and modern but almost country feel to it. Frame has been stained and the sharp edges have been very slightly smoothed, creating a very tiny edge where wood grain is showing through.
This frame works well with most pictures, choose from three colours: charcoal antique oak or natural warm white, all of which are available in two sizes below.

DIMENTIONS: 
Medium: W – 48mm; D – 27mm
Square: W – 33mm; D – 43mm
AVAILABLE COLOURS: Charcoal; Antique Oak; Warm white
DELTA
Premium wooden frame with superior semi-matt smooth finish with understated thin silvery outer edge. This frame has 21mm deep rebate, which makes it very versatile for a variety of thicker more fancy mounts. Because of it's shape, size, colour and finish, this frame works equally well with traditional and modern imagery.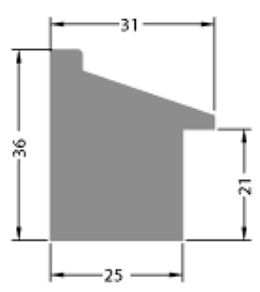 DIMENTIONS:  W – 31mm; D – 36mm
AVAILABLE COLOURS: Black with silvery edge; Brown with silvery edge; Light grey with silvery edge
ZEN
Premium wooden frame with beautiful smooth finish. The surface of Zen frames have a tactile, not high gloss finish. These frames work well with more traditional types of images, so if you are looking to match a frame with your classical style interior, you will do well choosing a Zen frame.
Choose from three colours, all of which are available in two sizes shown below.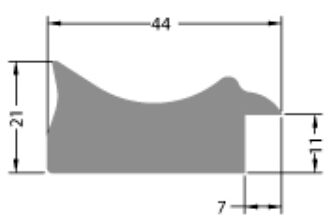 DIMENTIONS: 
Medium: W – 44mm; D – 21mm
Large: W – 70mm; D – 30mm
AVAILABLE COLOURS: Charcoal; Silver; Gold
NB. If you cannot see a particular frame available with a picture you are interested in, it is because the frames have been specially chosen to complement each picture. In case you'd like to add a specific frame with a particular picture, please contact us, everything is possible! 🙂